Book now
Transfers and location
Stara Planina is a part of the Balkan mountain system which stretches from the Black sea on the east to Vrška Čuka on the west. The length of the mountain system is 530 km. Stara Planina stretches for the most part in Bulgaria, with only a small part in the southeast of Serbia. Botev is the highest peak in Bulgaria with 2376 meters, while Midžor (2169 meters) is the highest peak in Serbia.
Stara planina is 330 km away from Belgrade, 70 km from Nis, 100 km from Zajecar, 50 km from Knjazevac and 55 km from Pirot.
We recommend using the highway to Niš, at Niš you exit the highway to Zaječar and Knjaževac, then from Svrljig you follow the road no. 222 which leads to the mountain center. Alternative paths are through Knjaževac, or through Pirot, using the road no. 221, then from place called Kalna following the aforementioned road no. 222 that leads to the Stara Planina hotel.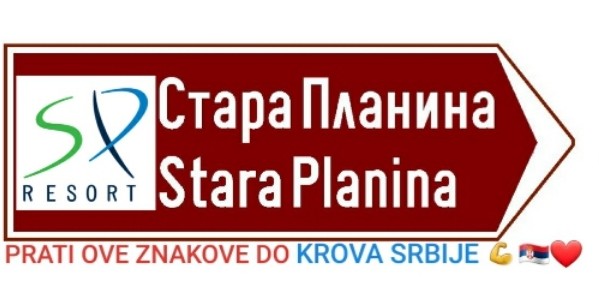 Address
Jabučko ravnište bb
GPS coordinates
43.363797, 22.582839

Belgrade
Nis
Novi Sad
Pirot
Knjaževac
Sofija
Bucharest
Belgrade
distance

330km
Stara Planina
Nis
distance

90km
Stara Planina
Novi Sad
distance

410km
Stara Planina
Pirot
distance

55km
Stara Planina
Knjaževac
distance

50km
Stara Planina
Sofija
distance

145km
Stara Planina
Bucharest
distance

450km
Stara Planina
Be first to know about all news and promotions
Newsletter sign up